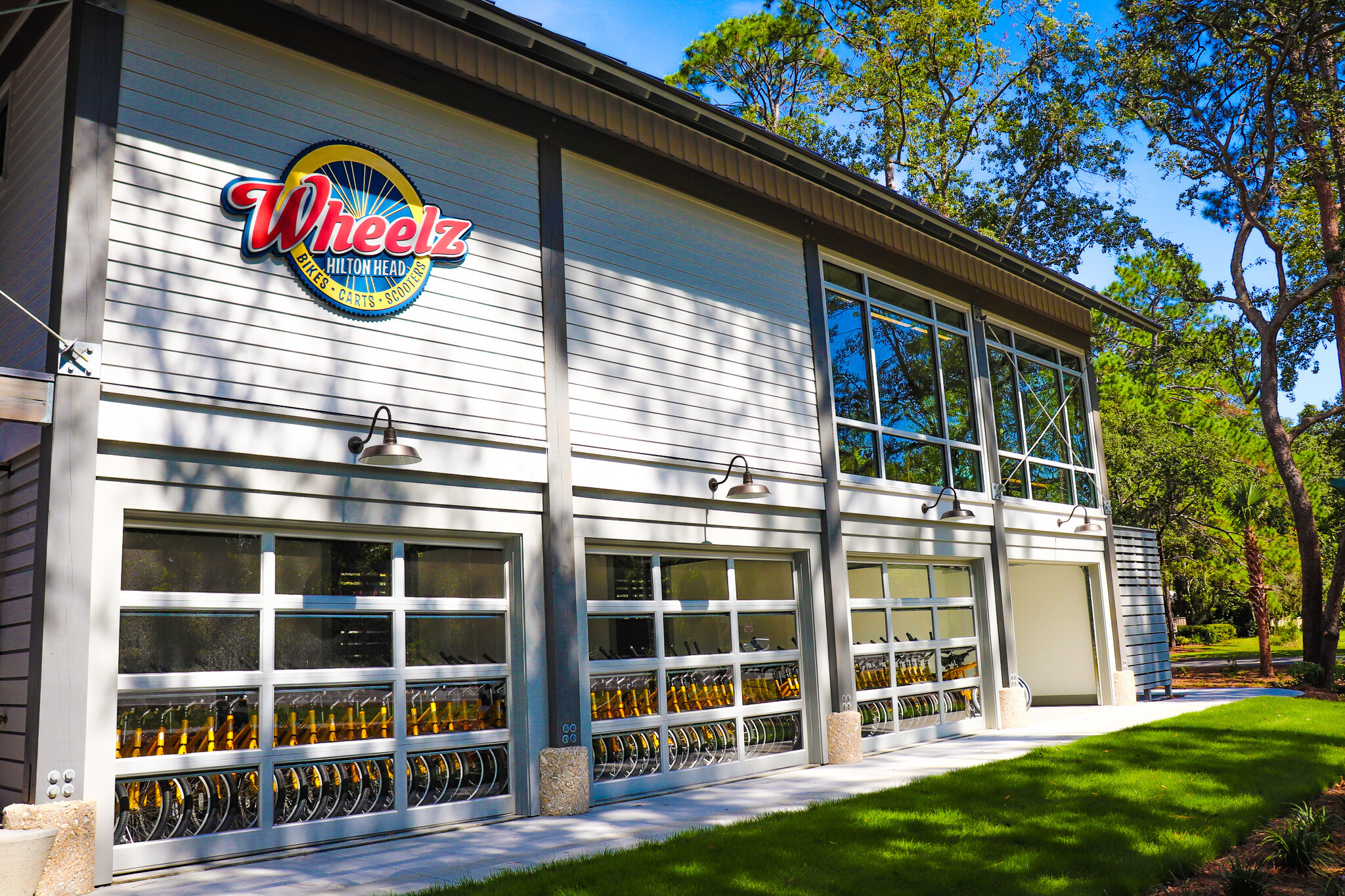 Located in Hilton Head Island, SC, at 1 Executive Park Road, we offer our customers high quality rental products along with great, personal customer service. Our state-of-the-art building and equipment bring a new taste to our community and our customers.

At Wheelz, we offer recreational rental products for you and your family to enjoy during your stay. Specializing in bicycle rentals, Wheelz also offers golf cart and electric bike rentals! Wheelz also offers on island bike delivery for your convenience. Let our delivery team help get your vacation started sooner.

With 60 miles of public bike pathways and nature trails available here, you really have no option but to hop on a bike and EXPLORE!! It's our fun, relaxed way of transportation and gives you the chance to experience our beautiful island one pedal at a time. We want to make sure you enjoy your time here and make memorable adventures with your friends and family!

Wheelz is committed to building a better environment for bicycles and others forms of transportation in our community. Our mission is to give customers quality products and service that allows them to explore everything our island has to offer – one mile at a time.